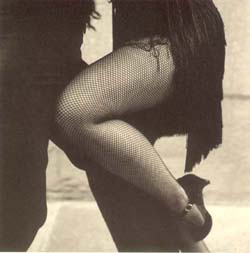 Commentaries on Argentine Tango and Life
by Stephen and Susan Brown
Pursuing Happiness
28 December 2009 — Stephen Brown
In The How of Happiness, Sonja Lyubomirsky writes:
"If we observe genuinely happy people, we shall find that they do not just sit around being contented. They make things happen. They pursue new understandings, seek new achievements, and control their thoughts and feelings. In sum, our intentional, effortful activities have a powerful effect on how happy we are, over and above the effects of our set points and the circumstances in which we find ourselves."

---
Improvising
28 December 2009 — Stephen Brown
"[Y]ou can't play outside the tune until you can play the tune!" Lee Konitz

---
The Commonplace and the Remarkable
28 December 2009 — Stephen Brown
"Nothing is so commonplace as the wish to be remarkable." Oliver Wendell Holmes, Sr.

---
Keeping It in Neutral
30 April 2009 — Susan Brown
In The Personal Credibility Factor, Sandy Allgeier writes:
"Highly credible people make decisions to 'suspend judgement' when considering another person's perspective. They do this because they are okay with being wrong—or, at a bare minimum, okay with having their opinions challenged. This doesn't mean that they don't have passion and strong beliefs. It simply means that their minds are open to other opinions, even if those are quite different from their own."

---